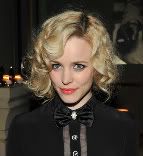 I love Summer, not only because of longer, hopefully sunnier days, but also because of all of the yummy mouthwatering summer fruit like cherries, peaches, and oranges. This year, fruit is not only good to eat, but to wear because one of the hottest summer trends is wearing deliciously bright colors on your lips! Bright matte lips are popping up all over Hollywood as the go-to summer trend and we're absolutely crazy for bright tangerine corals and watermelon colors!
Shades of coral and bright pink are definitely favorites but anything with a tangy sweetness gives any outfit a fresh squeeze. It may seem a little daring, but these fruity colors are definitely a summer staple and can be worn with everything from dark evening wear to more casual neutrals. We especially like MAC's Bright Creamy Coral to get your orange fix and Chanel's Rouge Coco Liberte for a little tangerine strawberry smoothie.
How do you do it? Let the color speak for itself by toning down the rest of your makeup. A light swoop of blush and neutral eyes help these hues pop. If you're like me however, and you still need a little eye liner; try to only feature your top lid, not the bottom and voilà, you have a hot summer look!
Because these juicy colors compliment any outfit, we recommend these nail polishes to accent your lips! OPI's 'Sweetie Pie' or 'Dulche de Leche for a natural touch. By going with a neutral, your lips can do all of the talking. Or for those who would rather walk on the wild side, try a daring dash of
blue on your nails, like OPI's  'Dating a Royal.' Darker shades provide for a glamorous color contrast without taking away from your perfect pout.